News & Events
8th Annual Suzy's Smile Shines Golf Tournament benefiting Ruth's House
July 19, 2019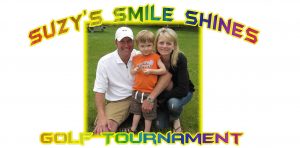 You are invited to join the 8th Annual Suzy's Smile Shines Golf Tournament on Friday,August 9th at Legacy Golf with dinner to follow at Boxer's Bar & Grill. Check-In between 11:30 AM – 12:30 PM – Lunch is provided! Shot Gun start at 1:00 PM.
Suzy Kaderlik was 33 years old when she and her unborn baby passed away suddenly on Thanksgiving day 2011.  She left behind the loves of her life, Chad (husband) and Brecken (son) Kaderlik.  She had a passion for life and a smile that was contagious.  She is missed and remembered each and every day.  Proceeds from Suzy's Smile Shines Golf Tournament will go towards IRIS (Infants Remembered in Silence), Ruth's House, and Scholarships in her name to graduating seniors from Faribault High School and a student in need of tuition assistance at Divine Mercy Catholic School.
Entry form here:  https://www.facebook.com/events/180180069366214/
Call Chris (952) 334-5230 or email bothunchristine@gmail.com with questions.