News & Events
You Are Invited–Open House at Ruth's House on November 14th – Give to the Max Day
October 28, 2019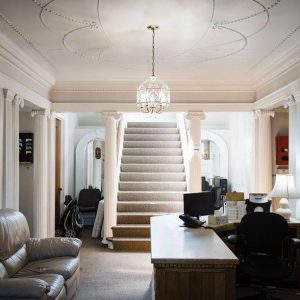 Ruth's House of Hope Staff and Board of Directors would like to extend a very special invitation to you. On Thursday, November 14, 2019, we will have our Open House/Give to the Max Day event at our shelter (124 – 1st Ave SW; Faribault, MN 55021) from 4:00 – 6:00 p.m. We invite you to join the celebration as we open our doors to the community. Come and tour Ruth's House shelter, see the improvements made to our shelter since our Gala last February, learn more about our mission and history, and enjoy light refreshments.
Your generous support and partnership with Ruth's House of Hope help to make a difference in the lives of the women and children as we provide hope, healing, and new beginnings to families who need it most.
In keeping with the heart of thanksgiving, we're bringing back the turkeys! Last year we did a raffle to give away 3 free turkeys (donated by Jenni-O) and it was such a big hit, we're doing it again this year! You will be entered into a drawing for the chance to win a free turkey, just for coming and touring our shelter!
We hope you'll join our celebration!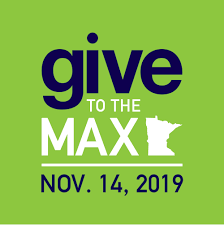 Give to the Max Day is on Thursday, November 14, 2019! Plan to join GiveMN and thousands of Minnesota nonprofits and schools as we raise millions of dollars together for the organizations which make our communities stronger. Please direct your DONATION to Ruth's House of Hope.
Your donation on Give to the Max Day also may help us win additional prizes! How? On November 14, every gift made on GiveMN.org will be entered into additional prize drawings for GiveMN Golden Tickets, which will be awarded as often as every 10 minutes. Your gift of $10 or more could instantly turn into an extra $500, $1,000 or even $10,000 for us! The more gifts we generate on GiveMN.org during Give to the Max Day, the more our chances increase to receive those additional prizes. Imagine what we could do with $10,000!