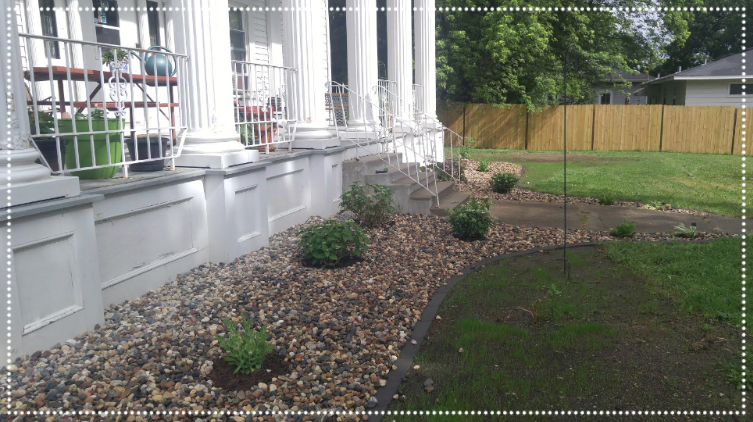 June 2017
Custom Hardscapes has installed a new walkway and new landscaping that will help keep our basement dry.  We are excited about the changes and much needed repairs at Ruth's House. Next up are new gutters to be installed by Schmidtz Siding & Window Co.
This was made possible in large part from your support.  Thank you believing in our mission:  Empowering lives, offering hope, through transitional housing and support.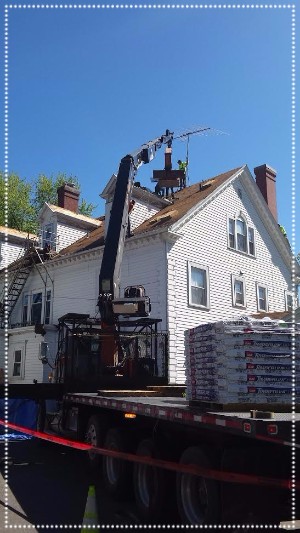 May 2017
We are happy to share that the team from CRG has finished installing our new roof and it looks amazing! This was made possible thanks to your support! This is one more huge step in ensuring that our residents have a safe place to live as they move forward on their journey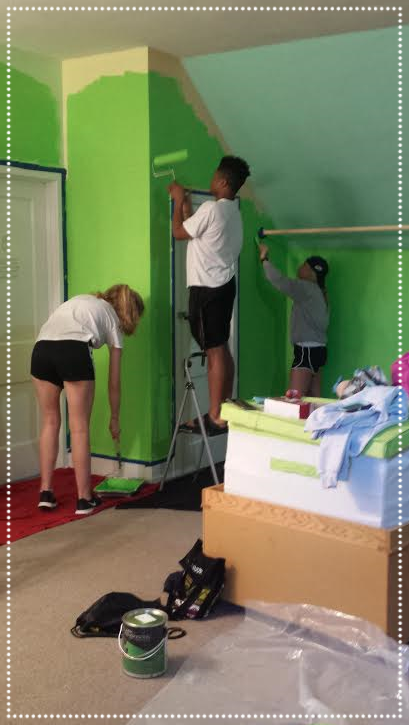 May 2017
Volunteers from St. Olaf College, coordinated by the Volunteer Network, and including members of service fraternity APO, painted the 3rd floor of the shelter in bright spring green. This space is used as a common area and space for preschool classes and childcare. Thank you for your wonderful and caring support!