News & Events
Resident Stories: DB's Story
December 30, 2016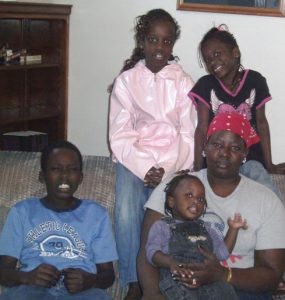 I had a tremendous fear of shelters from what I had witnessed in urban shelter. I didn't know about transitional housing. I had been crashing and burning, feeling hopeless for over a year. I didn't know where to go.
My friend found Ruth's House on the internet. Ruth's House saved my life! I would have had a nervous breakdown. I was shocked by the nice house, the very welcoming feeling. I loved that feeling. It was much more sophisticated than I believed it would be. I was able to be quiet and begin healing in a space provided to me and a nice, clean room. I had a safe place for my son.
Ruth's House gave me hope. It wasn't that I couldn't achieve things, I just didn't know how. The staff were wonderful! They mirrored confidence to me so I could have confidence in myself. I made friends and Ruth's House became my family.
It is like falling into an Angel Wing. I know it sounds thick but it is the truth. It was the perfect fit for me. It gives women a place to be and to begin healing in each person's unique time.
– DB
Read more reflections from residents.