News & Events
Resident Stories: E's Story
December 30, 2016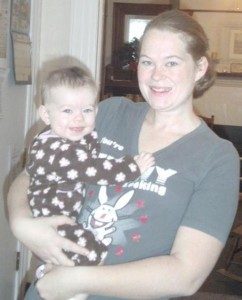 Ruth's House has helped me in many ways, warm shelter, nourishing food, help and support. They gave my boys and me a place to stay when we had nothing. It is warm and clean, full of children's toys and activities.
Ruth's House is a great place for women to come. Ruth's House has done a lot more than give me a place to live. Ruth's House offers help in many ways, support, and prayer, along with caring optimistic words of encouragement.
Ruth's House staff works hard to maintain safe, clean and stable living conditions, this is for the women to know they are safe and children to be free to grow and learn without fear. The staff is caring and always hopeful.
Ruth's House staff is understanding and patient. They help all residents with many of life's problems. The staff are great allies to have on your side. When you first arrive you are assigned a case manager, you meet and get acquainted right away making you feel welcome. We set goals and they help us to stay on track in little ways.
Ruth's House is full of spiritual women, which has helped me rebuild my relationship with God. I'm doing a lot in life now…I am in school and have a career in mind. My stay here has brought me patience and understanding.
So yes, Ruth's House has done a lot for me and I am grateful to be here.
Read more reflections from residents.