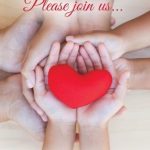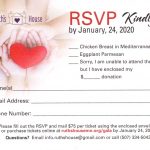 This is your Invitation to the
17th Annual Ruth's House Hearts Gala
Please reply with this RSVP card by January 24, 2020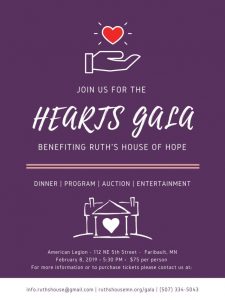 Use this Form to Register and Pay Online
"PILLARS OF SUPPORT"
17th Annual Ruth's House Hearts Gala
Saturday, February 8, 2020
American Legion in Faribault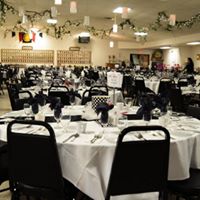 Theme and Decorations
Pillars of Support is the theme for the 2020 Gala. The American Legion venue will be transformed into a Mediterranean Experience complete with columns and greenery. Dress in your favorite comfortable party clothes or even better a toga, and plan to sit with friends at the tables seating 8-10 people. Even the menu will reflect the food of that region.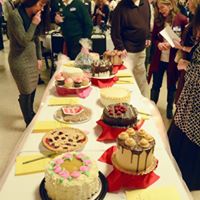 The Dessert Auction
The Dessert Auction is a signature event at the Ruth's House Gala. This artful display of tempting cakes, cookies, pies, and other sweets from local bakeries, as well as local home bakers, kicked off the evening's activities. As the auction drew to a close the friendly bidding wars heated up until the lucky winners were declared. As is the custom, winners then shared their bounty with the rest of the people at their table. Since its inception the Dessert Auction has provided a significant portion of the monies raised during the Gala.
New This Year
The game Heads or Tails will replace the Wine Wall. Watch for details on how to participate.
The 2020 Gala Committee
Gala Co-Ordinator: Cassandra Cook-Quarry
2020 Gala Committee Members: Kari Boldt, Chuck Budde, Casi Cross, Joyce Elsen, Suzzanne Fox, Brenna Gardner,  Ruth Hickey, Ruth Hildebrandt, Rose Leifeld-Brennan, Isabell O'Connor, Sue Rodman, Michelle Simpson, Sherri Snow, Jeanne Ullian, Brooke Vargason.
Three Handmade Baby Outfits:
Lilac Set includes an adorable jumper and white turtleneck top
Blue Set includes a sweater, leggings, and hat
Pink Set includes a sweater, leggings, hat, and booties
Donated by Sue Pflager.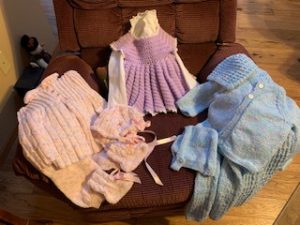 Charming Toy Box fit for your Princess. Handcrafted and donated by the Minnesota Correctional Facility in Faribault for you to fill with your child's treasures.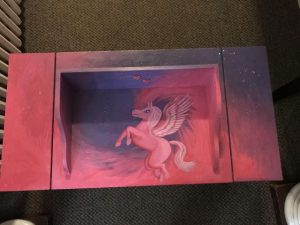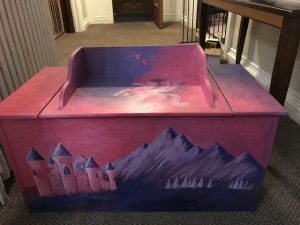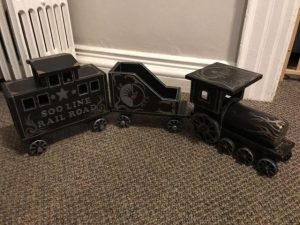 Picture your child or grandchild rolling this Soo Line Train and playing engineer. Handcrafted and donated by the Minnesota Correctional Facility in Faribault.
Charming Child's Rocking Chair donated by Betty David.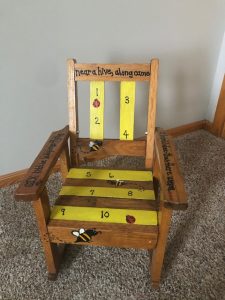 There is still time to get in shape before summer rolls around. Bid on this 3 Month Family Membership at Fit for Life. Donated by Fit for Life in Faribault.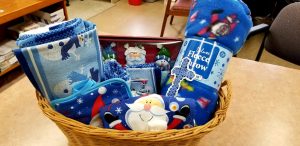 Matching Blue items in this basket of handmade items including a fleece throw, hot pads and towels. Donated by Lorene Breingan and Friends of Ruth's House.
Evening Gold by Chris Cummings. Framed Art from an anonymous donor.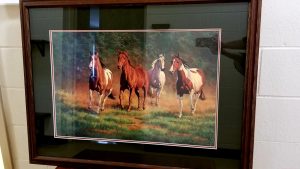 Take it home the night of the Gala. Judy's Floral in Northfield is designing a floral arrangement based on the "Pillars of Support" (Greek Style) that will be on display at the Gala. Donated by Judy's Floral.
Proudly serving the Northfield, Minnesota area, Judy's Floral is a full-service local florist that is family-owned and operated with over 38 years of floral design experience.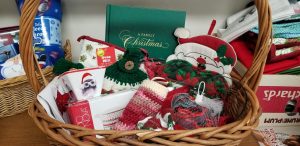 So many treasures in this basket of handmade items you can buy ahead for next Christmas. Donated by Lorene Breingan and Friends of Ruth's House.
Dream about your 2020 garden and how this gift card from Donahue's Nursery will help make that dream a reality. Donated by Donahue's Greenhouse.
Donahue's Greenhouse is a family owned business run by first generation owner Lois Donahue, seven of her children, a son-in-law, grandson, and granddaughter working full time in the day to day operations. Many of her other grandchildren work part time or seasonally in the greenhouse, making it a true family business!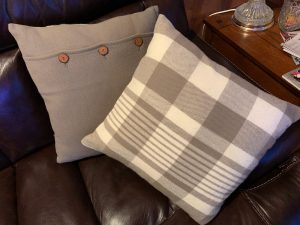 Pair of 18″ pillows handcrafted from Faribault Woolen Mills wool blanket fabric. Donated by Annie Belle Creations.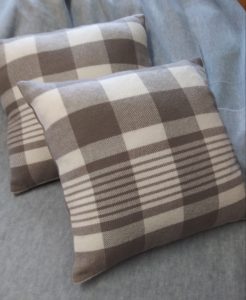 No need to dream about new flooring. Use this gift certificate to make that dream come true. Donated by Floors by Farmer.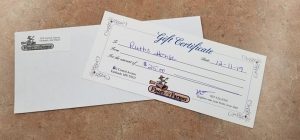 Handcrafted Minnesota Wood Sign. Donated by Becker Woodcraft.

Package of 6 beautifully Hand-Crocheted Dish Rags.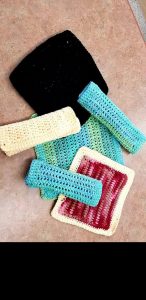 INDOOR FUN and ENTERTAINMENT
Two tickets to a 2020 performance at the Guthrie Theater. Donated by the Guthrie Theater.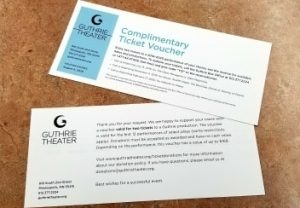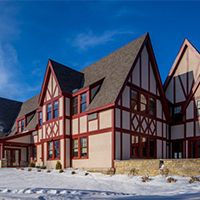 One Night Stay at the Luxurious Inn at The Inn at  Shattuck-St. Mary's in Faribault. Donated by The Inn at Shattuck-St. Mary's.

A Day at the Movies at Emagine in Lakeville. This Package includes 2 Golden Tickets and 2 Free Sodas. Donated by Emagine in Lakeville.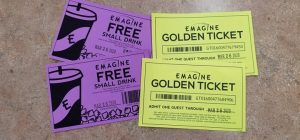 Colorful Rolls of Duck Tape to spur your imagination and creativity. Donated by Duck Brand.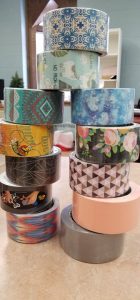 No Harley Cycle? No Problem? This package of Two Floor Mats, a Seat Cover, Decals, and Ice Scraper, and Air Freshner are for your car or truck. Donated by Harley-Davidson.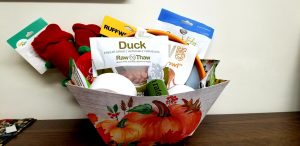 Bid on this Bowl FULL of selected items from Chuck and Don's Pet Supplies including pet food snacks, toys, nose butter, safety light, and pet food. Donated by Chuck & Don's Pet Food and Supplies in Northfield.
At Chuck & Don's Pet Food and Supplies you'll find everything you need under one virtual and physical roof. Natural food. Healthy treats. Supplies. Grooming. Advice.
OUTDOOR FUN and ENTERTAINMENT
Two passes to Grand Slam for their 3-hour Walk-In Package, which includes unlimited Laser Tag, unlimited Mini Golf, and unlimited use of Krazy Kars. Package also includes 12 arcade credits and a 16 oz soft drink. Donated by Grand Slam.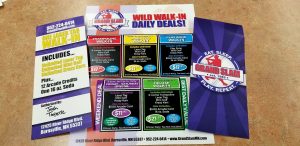 Four VIP Passes to the Minnesota Landscape Arboretum. Donated by the Minnesota Landscape Arboretum.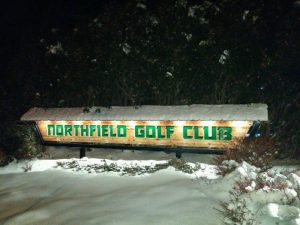 This Northfield Golf Club Package for 4 includes 18-hole green fees and the use of a cart. Donated by Northfield Golf Club.
Northfield Golf Club is one of the oldest private clubs in Minnesota. Enjoy a challenging 18-hole redesigned course. The spacious clubhouse offers both casual and formal dining areas and a function room all with spectacular views of the course.