2019 Hearts Gala Planning Meeting
The next meeting of those interested in helping with the 2019 Hearts Gala is scheduled for 4:30pm on Monday, January 7, 2019 at Fourth Avenue United Methodist Church in Faribault. For more information please contact Suzzanne at
suzzannef.ruthshouse@gmail.com or call 507-334-5043.
Please plan to attend whether you are interested in leading a committee or helping out on a committee.
The link at the right (Gala 2018) documents many of the activities of the Gala.
SAVE THE DATE
2019 Ruth's House Hearts Gala
Saturday, February 9, 2019
American Legion in Faribault
Invitations to those currently on our Gala mailing list will be sent out in late December.
Theme and Decorations
It's the HEARTS GALA! Once again the Decorating Committee will transform the American Legion in Faribault into "Party Central." Dress in your favorite comfortable party clothes (hot pink is the color this year) and plan to sit with friends at the tables seating 8-10 people.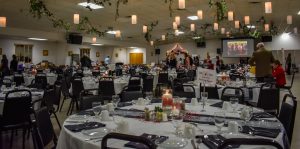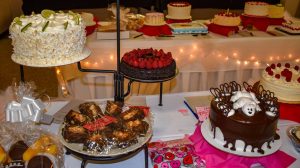 The Dessert Auction
The Wine Wall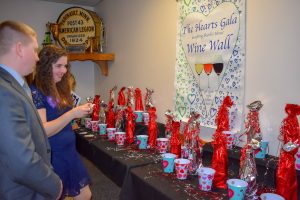 2019 Gala Committee
Committee Members: Joyce Elsen (chair), Stacey Argabright, Kari Boldt, Chuck Budde, Cassandra Cook-Quarry,  Casi Cross, Suzzanne Fox,  Marcy Goss, Matt Gustafson, Ruth Hickey, Ruth Hildebrandt, Rose Leifeld-Brennan, Isabell O'Connor, Sue Rodman, Michelle Simpson, Jennifer Sorg, Kathy Tonolli, Jeanne Ullian, Ruth Wirtzfeld.