2019 Hearts Gala Fall Meeting
The next meeting of those interested in helping with the 2019 Hearts Gala is scheduled for sometime in September at Fourth Avenue United Methodist Church in Faribault. For more information please contact Suzzanne at
suzzannef.ruthshouse@gmail.com or call 507-334-5043.
Please plan to attend whether you are interested in leading a committee or helping out on a committee.
The link at the right (Gala 2018) documents many of the activities of the Gala.
SAVE THE DATE
2019 Ruth's House Hearts Gala
Saturday, February 9, 2019
American Legion in Faribault
The 2018 Hearts Gala was a success! We raised $90,000!
Thank you from the bottom of our hearts to everyone who came to show their support for Ruth's House. Your support and donations mean that we can continue to provide safe shelter to women and children in need.
More Gala Photos on our Facebook page.
Theme and Decorations
It's the HEARTS GALA! Once again the Decorating Committee will transform the American Legion in Faribault into "Party Central." Dress in your favorite comfortable party clothes and plan to sit with friends at the tables seating 8-10 people.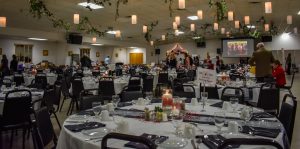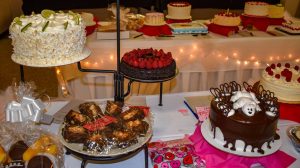 The Dessert Auction
The Wine Wall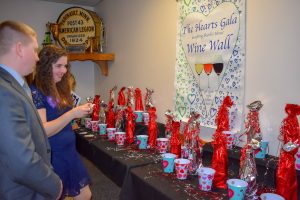 2018 Gala Committee
Committee Members: Lynn Pohlman (chair), Kari Boldt, Chuck Budde, Desiree Caballero, Annie Clack, Joyce Elsen, Suzzanne Fox,  Marcy Goss, Matt Gustafson, Pat Johnson, Samantha Lane, Rose Leifeld-Brennan, Sue Rodman, Jennifer Sorg, Jordyn Swanson, Wendy Swanson, Kathy Tonolli, Jeanne Ullian.