2020 Gala Planning Open Meeting
Monday, October 28 at 4:30pm
4th Avenue United Methodist Church in Faribault
Help plan the 2020 Hearts Gala. We are looking for volunteers to help with tasks both big and small. If you just want to provide ideas please come. If you want to head a committee please come. If you want to co-chair the Gala PLEASE COME (and work with an experienced team of volunteers). If you just want to find out if there is something you can help with please come.  No rsvp required.
Future Scheduled Gala Meeting Dates:
Monday, November 18, 2019 @ 4:30 pm
Save the Date
"Pillars of Support"
17th Annual Ruth's House Hearts Gala
Saturday, February 8, 2020
American Legion in Faribault
Thanks to our GREAT COMMUNITY of SUPPORTERS
We had an amazing turn out for the Annual Hearts Gala for Ruth's House. Over 300 people attended, enjoyed a nice dinner, and raised money for the shelter in various ways; such as the dessert, silent and live auctions, as well as the wine wall.
A former Ruth's House resident spoke from her heart about how the support she received at Ruth's House helped her transform her and her child's life into all that she is today. She has a good job and even her own home. Her resiliency is amazing. With all your support, Ruth's House is changing lives! Thank you!
More about the 2019 Gala can be found on the link on the right: Gala 2019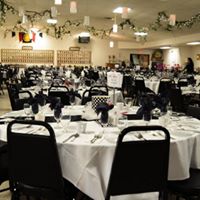 Theme and Decorations
Pillars of Support is the theme for the 2020 Gala. The American Legion venue will be transformed into a Mediterranean Experience complete with columns and greenery. Dress in your favorite comfortable party clothes or even better a toga, and plan to sit with friends at the tables seating 8-10 people. Even the menu will reflect the food of that region.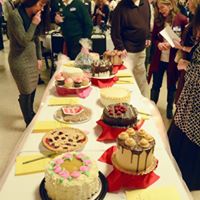 The Dessert Auction
The Dessert Auction is a signature event at the Ruth's House Gala. This artful display of tempting cakes, cookies, pies, and other sweets from local bakeries, as well as local home bakers, kicked off the evening's activities. As the auction drew to a close the friendly bidding wars heated up until the lucky winners were declared. As is the custom, winners then shared their bounty with the rest of the people at their table. Since its inception the Dessert Auction has provided a significant portion of the monies raised during the Gala.
New This Year:
The game Heads or Tails will replace the Wine Wall. Watch for details on how to participate.
Gala Committee
Gala Co-Chair: Cassandra Cook-Quarry (would love to have a co-chair)
Current 2020 Gala Committee Members: Katie Adams, Elaine Anderstrom, Kari Boldt, Chuck Budde, Casi Cross, Joyce Elsen, Suzzanne Fox, Brenna Gardner, Marcy Goss, Matt Gustafson, Ruth Hickey, Ruth Hildebrandt, Lori Knorr, Rose Leifeld-Brennan, Isabell O'Connor, Sue Rodman, Michelle Simpson, Sherri Snow, Kathy Tonolli, Jeanne Ullian, Brooke Vargason, Ruth Wirtzfeld.