When you donate funds to Ruth's House, you're ensuring that the women and children in crisis who pass through our doors have access to safe housing, support, food, resources and hope – 24 hours a day, seven days a week – while they are with us. With our operating cost over $1000 per day, you can be confident that your donations go directly towards improving the lives of our residents.
Ruth's House is a 501(c)3 nonprofit organization as well as a registered Minnesota charity, and your donation is 100% tax-deductible. If you have any questions or would like to discuss including Ruth's House in your financial planning, please call Suzzanne or Susan at 507-334-5043.
---
One-Time Donation via Card or Bank Account
For a One-Time Donation click the DONATE button below. If this donation is in Honor or Memory of someone please complete that space.
There is a 3% processing fee for each transaction, if would not like to cover this you may unselect the box.
---
Become a Champion of Hope via Card or Bank Account
If you are interested in adding a level of predictability to your giving and for Ruth's House budget planning you can sign up as a Champion of Hope. Click Become a Champion button below, choose how much you want to donate, and then decide how often by selecting the frequency on the bottom of the donation form. You can donate once a week, biweekly, monthly, quarterly, or annually. Even a modest "sustaining" donation can really add up, making it easy for you to donate more each year than you might imagine.
---
Donate By Check
Writing a check is an easy way to donate to Ruth's House. Your check will increase the value of your gift to Ruth's House by saving us a significant sum in credit card processing fees.
Please make your check out to Ruth's House of Hope, Inc., and mail it to:
Ruth's House
PO Box 593
Faribault, MN 55021
Please be sure to include your return address so we can send your donation receipt in the mail.
---
Donate Your Thrivent Choice Dollars
If you are an eligible Thrivent Financial Member you can direct your Choice Dollars to us. For information on how to to direct your Choice Dollars, call 800-847-4836 and say "Internet." Click here for more help.
---
Donate Online via PayPal
To make a secure online donation via PayPal, click the Via PayPal BUTTON below. This link will take you to PayPal, the world's most trusted online payment service, where you can complete your transaction using your credit card, bank account or personal PayPal account. You will receive a donation receipt via email.
---
Donate Online through GiveMN
Visit our GiveMN fundraising page, where you can donate securely to Ruth's House and can set up a recurring donation if you choose. A modest weekly, biweekly or monthly donation can really add up. You will receive a donation receipt via email.
---
Donate Online through Venmo
You can donate using Venmo. Click the link below or search for the below ID in your app.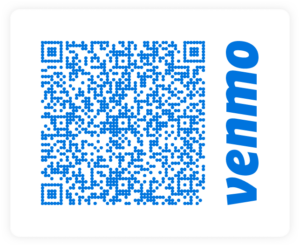 https://account.venmo.com/u/ruthshousemn
@ruthshousemn
Thank you for your generous support of Ruth's House!