We love our volunteers!
For the security of our residents, all volunteers who help at our facilities are required to complete a background check. To become a volunteer, please fill out our Volunteer Application Form and return it to Ruth's House staff.
Volunteer Application Form
Our volunteers make our work possible. Check out our Volunteer Spotlight to read about a person or group who has really made a difference for Ruth's House!
Volunteer Spotlight
---
Ruth's House would love to have you or your group volunteer with us. Our ability to offer help and hope is made possible by the contributions of our many volunteers, who together give about 4,000 hours each year to support our work and our residents.
Current Volunteer Opportunities
Lawn Care – We are looking for a volunteer to mow our lawn this summer. Know someone who like to mow and wants to help at Ruth's House?
Tile Installer – We are in need of someone with tile laying skills to help out with the installation of new tile in our dining and laundry room.
Childcare Volunteers – Come play with the kids while their moms attend weekly meetings and classes. Short shifts available Wednesday evenings, once a month on Sunday afternoons, and "new" Monday evenings from 6:30 p.m.-8:30 p.m.
Front Desk Receptionist – Love helping others and have availability during weekdays? We are looking for front desk receptionists to help out at the shelter on Monday, Thursday, and Friday mornings.
Handyperson – Volunteer under the direction of the Building Committee to help with our list of needed repairs.
Contractors  – We are looking for contractors to work under the direction of the Building Committee on needed repairs at the shelter. Partner with us to stretch our funds.
2019 Gala Committee Member – Help plan next year's Hearts Gala! Check under the Gala tab on the website for the date of our next meeting. We are eager for new members to help build on the success of the 2018 Gala. Whether you are interested in soliciting auction items or just interested in labeling wine bottles, your enthusiasm is what is most needed on this fun committee.
Building Committee – This Standing Committee meets quarterly and is responsible for overseeing the maintenance and repairs at Ruth's House. We are looking for fresh faces and ideas as we address shelter repairs and look to the future. This is an ideal opportunity for a local contractor, real estate agent, knowledgeable professional, or person with contacts in the community to give back. This committee meets quarterly.
Graphic Design – Have graphic design skills, or technical know-how? We could always use your help!
Thank you and please stay posted each week for ways you can offer support!
Ongoing Volunteer Opportunities
*Ruth's House has many opportunities for student internships, service learning groups, job-shadowing and volunteer hours.  We welcome you to contact us about an opportunity that fits your interests!
Standing Committee Volunteers: Building Committee, Fundraising Committee, and Gala Committee.
*Provide child care for residents who are working or attending classes.
*Provide transportation to help residents get to appointments.
Graphic Design or IT Support – Help with the design of our four-page newsletter, with flyers for our fundraisers, or with miscellaneous marketing materials.
Handyperson for odd jobs that we can call to help with little projects like checking bike tires, replacing faucet washers, etc.
Get Involved
For information regarding volunteer opportunities please contact Suzzanne at
suzzannef.ruthshouse@gmail.com or call 507-334-5043.
Volunteer Spotlight
Dana Baker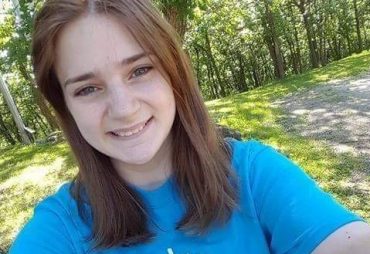 This month we want to spotlight our new intern, Dana Baker. Dana observes everything going on around her and she is thorough with every task that she is presented. The staff and residents love having her around!
Dana shares:
I grew up in a small town in northern Minnesota. I am 21 and currently a Junior at Minnesota State University, Mankato in the social work department. I recently transferred there from the University of Illinois so that I could be closer to home. In the future I would like to work for child protective services.
I am currently doing my field hours for my department at Ruth's House. I knew little about Ruth's House going into my internship; however, from my experience so far everyone there is professional and does their best to serve one another. I am proud that I am able to do what I can to be a part of the organization.
Past Volunteers
Other Ways to Help
In addition to volunteering your time and talents, you can help Ruth's House in many other ways:
Donate house supplies (current list available here and published periodically in the Faribault Daily News and Northfield News).
Attend our annual Hearts Gala on February 9, 2019, and consider making a donation to the silent, live and dessert auctions.
Pray and meditate for the mission of Ruth's House and the well-being of the families we serve.
You can always make a difference with a financial contribution.